Professional Accounting Services
Our mission at Van Dyck Brown & Associates, Inc. is to deliver premier accounting and bookkeeping services to small and mid-sized businesses.
Our passion is to delight our clients with exceptional customer service, consistently.
We are reliable, efficient and experienced.
We are genuinely invested in our clients' success.
Your peace of mind is our business.
How can we help you?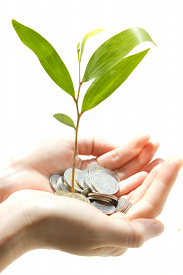 ---
We understand entrepreneurs thrive on a DIY mentality. In our experience though, most small business owners discover they weren't doing as well on their own as they thought, and wish they'd hired us sooner.
So, how do you know when it's time to bring in outside help?
Do you wonder whether you'll have enough cash to cover expenses over the next quarter?
Has your CPA recommended that you find a bookkeeper to help you keep better records?
Do the small but important details regularly 'fall through the cracks?'
Do you wonder if you are doing things correctly?
Do you find it difficult to spot trends in your business and think strategically about where your money is going?
Even if you find basic accounting easy to do, does it take you away from working on your business?
If your answer to any of these questions is "YES" ...
...it's probably time to bring in some help.
Why not call us today?
Set up an evaluation meeting with us free of charge to determine whether VDB&A might be a good fit for your accounting needs. We look forward to meeting you!